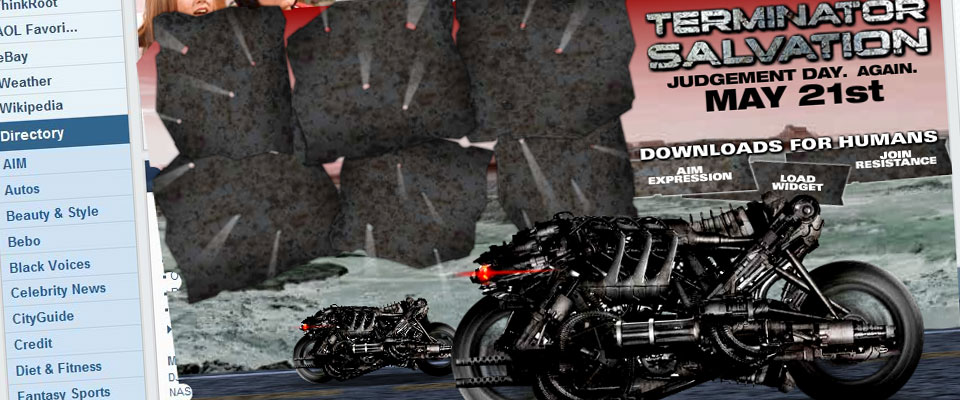 Terminator Salvation Top Layer Rich Media concept execution on AOL.com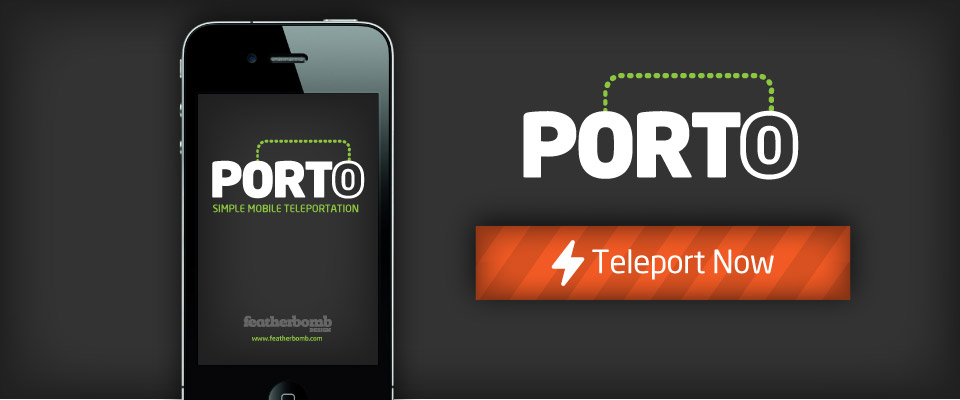 PORTo is an obviously completely fictional application. This work is a simple experiment with mobile app design.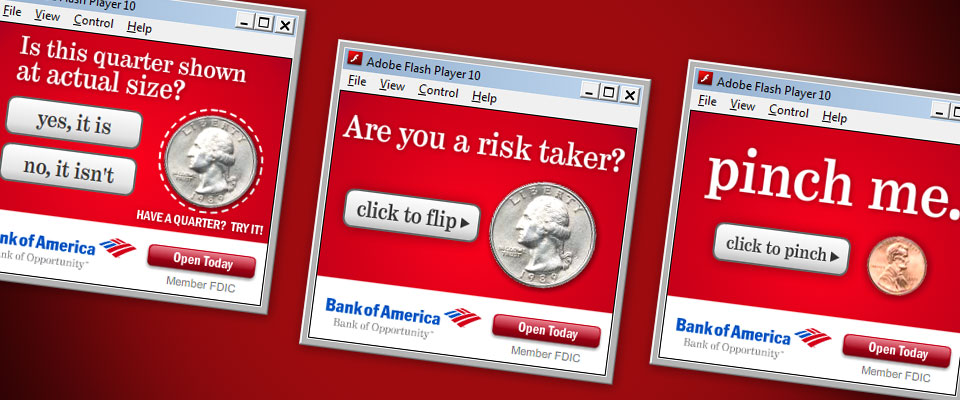 A few clicky and sticky ads for Bank of America.  The first banner was me trying to actually get people to pull a quarter out of their wallet and place it up against the monitor to see if it was actual size.  Go ahead, try it. How can you not click on that? 🙂 […]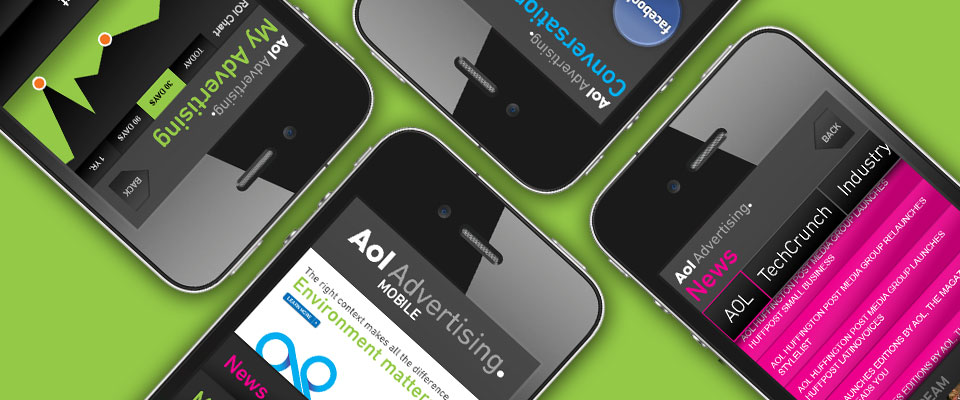 Every once in a while I just get inspired to do some design brainstorming. And thus the genesis of this AOL Advertising Mobile App idea.