The Finance Optimism Index Web Design & Identity
The Finance Optimism Index is a cool project I worked on with AOL Advertising. AOL paired up with the Consumer Bankers Association to create an index that measures Americans' attitudes toward their personal finances. The Index tracks four variables month to month and provides analysis and insight from the CBA and AOL.
I was responsible for the overall brand identity and web design. The web site was built by Ben Woods using Drupal. I also designed an event keynote presentation that was delivered by AOL's Paul Kadin at the Consumer Bankers Association's signature trade conference, CBA Live.
Introduction by Paul Kadin,
Head of Category Development, AOL
Presentation
Branding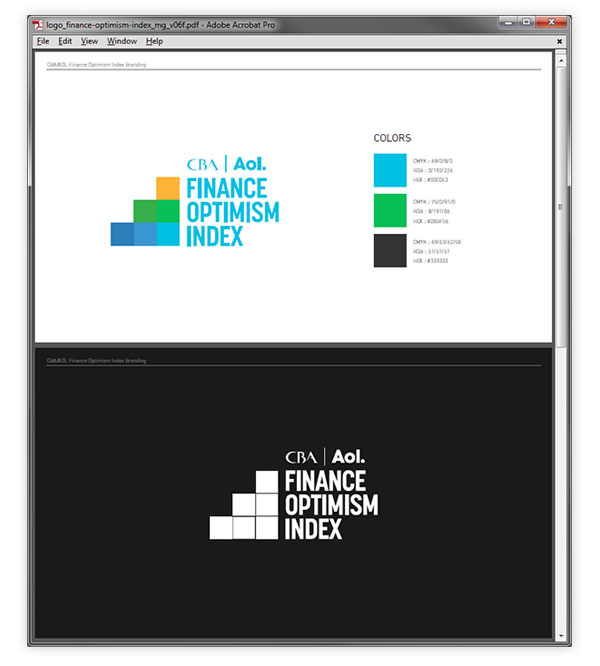 Web Design