AOL HD/Roku Sweepstakes
A campaign promoting the announcement of the AOL HD app becoming available on Google TV.  This little fire drill project was handed down to me less than a week before launch.  The team rallied and we were able to get it up and running and accomplish additional secondary goals.  More below…
Admittedly, the base of the design came from a promotional site that was already designed.  Our team had to concept an ad campaign and design an effective sweepstakes page in 2 business days.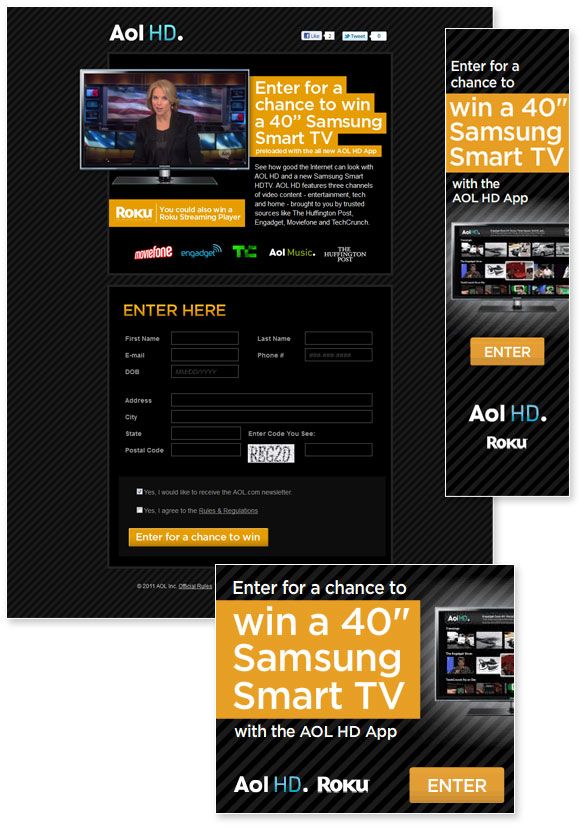 An interesting secondary goal that we accomplished was reconsidering the "thank you" page of this contest entry.  Instead of using a standard page that looks like the entry page, we sent users to AOL.com with a fully customized page overlay.  The overlay politely thanked them for entering and then introduced them to AOL.com content (much of which is very entertainment oriented anyway).
Promotion of AOL.com is vitally important to the organization because it is both one of the most trafficked pages on the web, period, and it is also one of the most valuable advertising vehicles for the company.